November 26, 2021
/
/
Comments Off

on Forged from the Land
Forged from the Land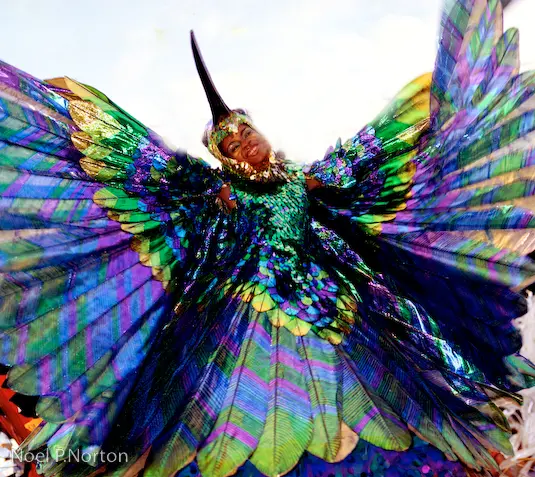 Indigenous worldviews are a philosophy of interconnectedness and belonging. An understanding that we are all related. Included. This interconnection extends to our relationship the rhythms of the land. That which nourishes. Today in Canada many gatherings begin with a land acknowledgement, which is meant to be an honest and historically accurate way to recognize the traditional First Nations, Métis and/or Inuit territories of a place.
Cities are gathering places upon the land from which so many have reaped rewards and extracted wealth for individual benefit. The spirit of the Dish with One Spoon treaty between the Anishinaabe and Haudenosaunee nations was based on the belief that land can be shared to the mutual benefit of all inhabitants.
I am a descendent of the ancient peoples of both northern and southern China. My family originally migrated as indentured labourers first to Martinique then to Trinidad – Trinidad the land of the creolized and assimilated Carib and Arawak peoples. An island that was settled and colonized by the French, the Spanish and then the British, all of whom displanted and enslaved people of African descent. Upon its independence in 1962, the nation redefined itself in a national anthem that aspired for "…every creed and race find an equal place".
Today I am an immigrant here in Canada and live on Treaty 13 lands. The traditional territories of the Wendat, Haudenosaunee, Anishnaabeg, Mississaugas of the Credit First Nation and Mississaugas of the Scugog Island First Nation. The Greater Toronto and Hamilton Area is still home to many Indigenous people from across Turtle Island (North America) and I recognize the historical oppression and inequalities that they continue to face.
Depending on our ancestry, we each have different relationships to the land on which we live. As a leader at CivicAction and as a civic convener, and in the spirit of reconciliation, I am committed to rebuilding and renewing respectful relationships between Indigenous and non-Indigenous people, I support Indigenous sovereignty and I support the recommendations of The Truth and Reconciliation Commission of Canada.
I am proud to dedicate my energy and talents towards building more inclusive cities, where uniqueness is valued and we can all co-exist harmoniously. As citizens must see ourselves as stewards of the land for a collective benefit.