Charles River nightscape
It has been too long since I have posted. SO I am taking the long days of summer 2019 as a time to catch up. I was reinvigorated with a new commitment to posting here following a week at@HarvardBusinessSchool in July. It brought back memories of my time with the IWF Fellows in 2012. This time around my studies focussed on strategy, balanced scorecards and performance metrics. Not exactly a #shebuildscities focus – but here is the observation. Over 20 countries were represented in the room of 49. Talented and knowledgeable folks. So seven years after taking the Womens Leadership program at HBS there were so few women participating in the the topic of how to drive financial performance alongside positive customer outcomes. I am not a CFO in fact I am now a Chief Development Officer but I would have thought in 2019 I would have seen more women in the room. That being said what a terrific group and a special shout out to my group Caio Regis (Brazil), Mark Myhre (USA), Anthony Pepe (USA), Marcus Reinders (Singapore) and Pius Olaoye (Nigeria).
The spirit of IWF 2012 has reared its head and I look forward to being more current with my posts.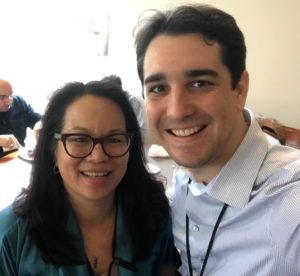 Caio and Leslie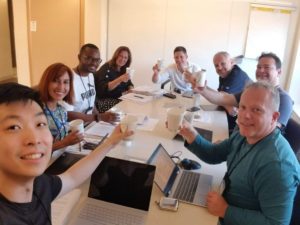 The "party" group led by Chung our camp counsellor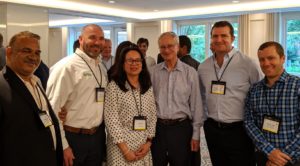 With the illustrious Bob Caplan – creator and international expert of the Balanced Scorecard